Executive Boardroom
Ransomware, Risk, and Recovery: Is Your Disaster Recovery Strategy Ready for Today's Threats?
Disaster recovery strategies have traditionally focused on natural disasters, then expanded into other physical events such as terrorism. Today, cyber weaponization is everywhere, and the "extinction event" is a genuine threat with no respect for geographic boundaries.
NotPetya impacted Maersk worldwide in under 10 minutes and cost the company over $300M. The 2018 Winter Olympics were hit by a targeted cyberattack, and ransomware attacks have become commonplace.
Cyber risk directly correlates to business risk. And cyber disasters strike more frequently with broader impact than their physical counterparts. Thus, modern disaster recovery strategies must prioritize cyber scenarios.
Takeaways
· Denial-of-availability malware is now the #1 risk to business operations
· Cyber insurance policies are not the magic bullet they position themselves to be
· New "cyber-first" DR technologies automate recovery of complex systems, facilitate recovery to the cloud, and eliminate the risk of reinfection from system state and bare-metal backups
Sponsored by: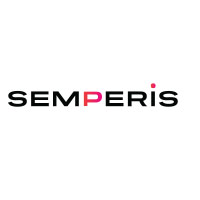 Semperis
Presented by:
Sean Deuby, Director of Services at Semperis, Semperis